Last Updated: February 28, 2021
A new IP address, the one that you chose, will appear. This is the VPN IP address of a NordVPN server, which means that uTorrent is downloading files through a NordVPN proxy, ensuring that your downloads are hidden and secured. Was this article helpful? NordVPN apps for iOS, Linux, and macOS (IKE version) have an integrated Kill Switch, which prompts a system-wide network lock in case a VPN connection drops. Android 7.0 or later also offers an in-built Kill Switch available in the device's settings. Meanwhile, the Windows app allows you to choose between the system-wide and app-level Kill. NordVPN: Offers 5392 servers in 59 countries worldwide, very easy to use and have applications for all platforms. NordVPN offers zero-logs policy, so they don't keep any data from you. Go to NordVPN site. Blazing Fast Speeds. Why they allow me to download torrents using VPNs? Getting annoyed by geographical restrictions? With NordVPN's American servers you can enjoy your favorite content in every part of USA.
Torrenting has become increasingly popular these days. This is because of how easy it is for users to find and share files using the various torrenting platforms. There are several files you cannot find anywhere else except you torrent them.
However, torrenting comes with significant risks for users. It is a form of peer-to-peer file sharing. Thus, when you torrent files, your digital information, such as your IP address, is open for access. Anybody on the network can have access to, or make use of your data. It is for this reason that it is usually advisable to make use of a VPN while torrenting.
In this article, we show you how to set up and use NordVPN on a torrenting platform known as uTorrent.
Get NordVPN for uTorrent
Steps to Set Up NordVPN for uTorrent
Setting NordVPN up for use is quite straightforward. You will find a comprehensive guide on how to do that below.
1. Open your uTorrent client.
2. Navigate to "Options". It is at the top left-hand side of the screen. When you click on it, a drop-down menu will appear. Click on "Preferences".
3. Trace "Connection" on the sidebar menu and select that.
4. Go to the Proxy Server option. From the list provided in the drop-down menu, click on Socks5.
5. You will need to input a NordVPN server address in the Proxy box. The provider has a list of torrent-enabled servers. You can choose any from the list below to input:
amsterdam.nl.socks.nordhold.net
atlanta.us.socks.nordhold.net
dallas.us.socks.nordhold.net
dublin.ie.socks.nordhold.net
ie.socks.nordhold.net
Rename function in a batch file. los-angeles.us.socks.nordhold.net
Nordvpn And Utorrent Setup
nl.socks.nordhold.net
se.socks.nordhold.net
stockholm.se.socks.nordhold.net
us.socks.nordhold.net
6. Afterward, navigate to the Port field and type in 1080 in the Port field provided. Also, make sure you tick all of the boxes provided.
7. Input your NordVPN username and password. This, of course, means that you should have an existing account before embarking on any of these. If not, the entire process will be futile. NordVPN has several offers, both for monthly, yearly and biannual subscriptions. It affords you a 30-day money-back guarantee period to check out the service and make up your mind concerning using it.
8. If you have forgotten your username and password, you can get to the NordVPN Account dashboard to locate them. There is a copy button close to the credentials. It would be easier to copy the credentials and input into the necessary fields.
9. You are all set up.
Does NordVPN Work Well for uTorrent?
Well, this is a valid question to ask, especially considering that there are quite a number of VPNs out there. Most promise to grant unrestricted access to torrenting platforms but end up providing abysmal services at best. We carried out a few tests with NordVPN and uTorrent. You will find the results below. You can then come to your own conclusion afterward.
1. IP-Masking Test
A VPN ought to mask your IP address, giving you one that is distinct from your current location. We connected to a NordVPN server in the United Kingdom. The IP address changed to reflect that.
2. DNS-Leak test
We also conducted a test to determine if the DNS was leaking. During the test, two different IP addresses showed up during the two tests with the normal Internet Service Provider and the VPN-provided IP address. The two addresses confirmed that there were no leaks.
3. Speed Tests
As you must know, connecting to a VPN slows down your speed somewhat. Great providers make sure that the speed difference is not much. This was the case with NordVPN. We connected to a P2P server, which is optimized for torrenting. We can confirm that the difference in the speed before and after VPN use is negligible.
Get NordVPN for uTorrent
How to Download with uTorrent App
Utorrent Movie Download
If you are reading this, it is reasonable to believe that you are interested in downloading content using uTorrent. The steps below show you how to download using the uTorrent app.
1. Download the App
This is a no-brainer. The uTorrent app is totally free. You can rest assured that there are no hidden charges or anything of that sort.
2. Install
To do this, you have to double-tap on the downloaded file. Click on "Next" and "I Agree" after reading the terms and Conditions. You will be prompted to add adware to your installation. You can simply decline the offer if you aren't interested. Click on "Finish" to conclude the process.
Utorrent Nordvpn Not Working
3. Locate a Source
You have to find a source for a torrent file before you can download. There are legal as well as illegal options available. You should go for the legal options. A lot of those are available, granting you access to an extensive list of software, music, TV shows, movies, books, etc.
4. Select and Download Files
When you search for any content from a legal source such as the Internet Archive, you will find a link to download with. First, download the torrent files. They are usually tiny and would almost get downloaded immediately. Double click on the files to check the files that are associated with the torrent. You can either decide to download all of the files or tick the ones you want and disregard the others.
5. Check the Stats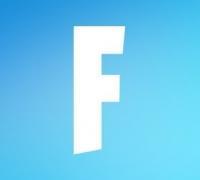 Navigate to the uTorrent home screen and check the stats there. You can consider the details about your current downloads, such as the number of files you are downloading, the speed of downloads, and how quickly it would take for the download to be completed.
Here, you can also decide to prioritize some downloads. On the home screen, you will find an arrow at the right-hand side of the window. Click on the arrow (you may have to do this repeatedly for it to be effective.) This would move the torrent file up the list, making it download much faster.
Why Do I Need to Use NordVPN on uTorrent?
As earlier pointed out, there are inherent dangers that come with torrenting. To avoid them, it is advisable to make use of a VPN. One of the best VPNs for torrenting is NordVPN. This is no empty claim. NordVPN has a unique set of qualities that makes it relatively attractive for torrenting generally, and specifically for use with uTorrent. Below, you will find 2 compelling reasons to make use of NordVPN with uTorrent.
1. Impenetrable Security
This is the chief concern for anyone torrenting. NordVPN delivers on this from the start. The provider has specialty servers that are ideal for torrenting. These servers, known as P2P servers, create a secure tunnel through which your traffic is routed. This shields your identity while you are making use of any torrenting platform.
It is worthy of note that NordVPN makes use of the AES 256-bit encryption model on all of its servers. This is the highest level of encryption you can find anywhere in the world. It is even used by the United States Military. This encryption model makes sure that your IP address, geographical address, and every other detail are secure. You all get to download files anonymously, without running the risk of bumping into the copyright owners.
Furthermore, the provider has some unique features that enhance the security of its users. One of such is its CyberSec feature. This protects you against malicious software, including targeted ads. Thus, even when you visit unsafe sites that seek to mine your data illegally, NordVPN keeps you safe the entire time. This provider also enforces a strict no-log policy. Hence, it retains no data regarding your use of the internet. It also has an automatic kill switch that immediately comes on whenever the VPN falters. You are also afforded DNS leak protection when you make use of the VPN. A combination of all of these features works together to ensure that you have stellar security while you torrent.
2. Unrestricted Access
One pesky problem you may experience with torrenting is geo-restrictions. There are files you cannot have access to simply because you are in a certain location. Furthermore, you may experience censorship problems from the copyright owners. Finally, there may be bandwidth limits on the amount of data you can expend using the VPN.
All of these problems disappear when you make use of NordVPN. This provider has more than 5000 servers in 59 different locations. You can connect to any of the servers to instantly change your location. This spoofs your location, eliminating the challenge with geo-restrictions. NordVPN has no bandwidth limit for users. You can download to your heart's content with no repercussions.
Get NordVPN for uTorrent
Utorrent And Nordvpn Settings
Conclusion
Setup Vpn For Utorrent Free
Every time you torrent files on uTorrent, you expose yourself to risks. However, for some people, downloading content using this peer-to-peer platform is a necessity. In that case, using a VPN is your best bet. NordVPN is one of the best in that regard. In this guide, we show you how to set up and use this VPN with uTorrent. Safe torrenting.