Make sure you purchase Sky Safari 4 Plus rather than Sky Safari Plus. Sky Safari 4 is the current version that is being supported. Sky Safari is the legacy version that runs on Android versions prior to 4 and is not supported. If you haven't used SkySafari 6 Plus before, here's what you can do with it: - Hold your device up, and SkySafari 6 Plus will find stars, constellations, planets, and more! - Simulate the night sky up to 10,000 years in the past or future! Animate meteor showers, conjunctions, eclipses, and other celestial events.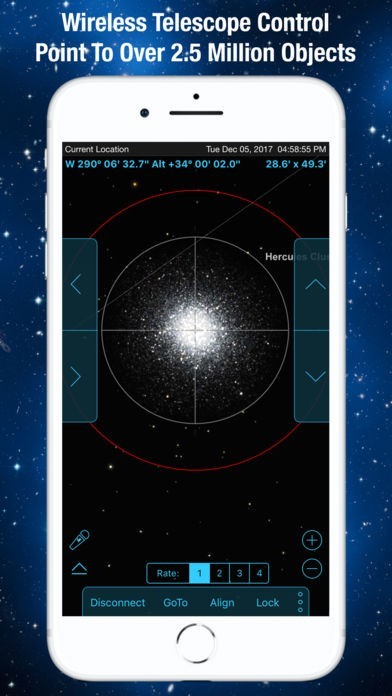 One reason I chose the Celestron Nexstar Evolution 8 was for the wifi control via the iPad. This (day one) means using the free app SkyPortal. It works for me so far, but seeing it is based on SkySafari 4 made me wonder – do I want SkySafari instead? Looking at the SkySafari website then leads to the next question: what version of SkySafari?
SkyPortal
SkyPortal works and is maintained by the telescope manufacturer. This is worthwhile, but as an app could it do more? I suspect there is plenty in SkyPortal to keep me occupied for many months as I get used to my setup; that doesn't mean I can't go further.
I will get SkySafari 5 even if I still keep the free app as a fallback. There are bigger databases, equipment logging, a Mac app to buy in the future and a tweaked interface. If nothing else I see a personal value in having a UI that shows planetary axes and more data.
SkySafari
SkySafari comes in three versions:
Basic $2.99
Plus $14.99
Pro $39.99
Big problem here is the versions are different apps on the iPad, so if you buy one you can't upgrade (other apps seem to manage) but have to pay full price for the better version. While SkySafari Basic is probably a useful step up from SkyPortal and seems to have the same database, I won't be buying it.
The choice is Plus vs Pro. They have almost entirely the same feature set (some HD maps / images on the Pro version) but a massively different database. Is the price difference important? It's less than a moderately expensive filter, any eyepiece upgrade and so forth. Don't forget the Mac version. If you buy Pro for iPad you may end up buying Pro for the Mac as well when you start syncing logs. Maybe that's some way off.
For me the deciding factor is the limiting magnitude of my equipment. Using the this table tells me my 8-inch SCT should be good for at least magnitude 14 (on Patrick Moore's method 2, possibly 15 on method 1). The star limit for SkySafari Plus is ~12, and ~15 for deep sky against ~15 and ~18 for the Pro database. My conclusion? Plex metadata your changes could not be saved. Some benefit in the Pro app and having read Matthew Hodgson's review of version 4 that's the direction I think I will take.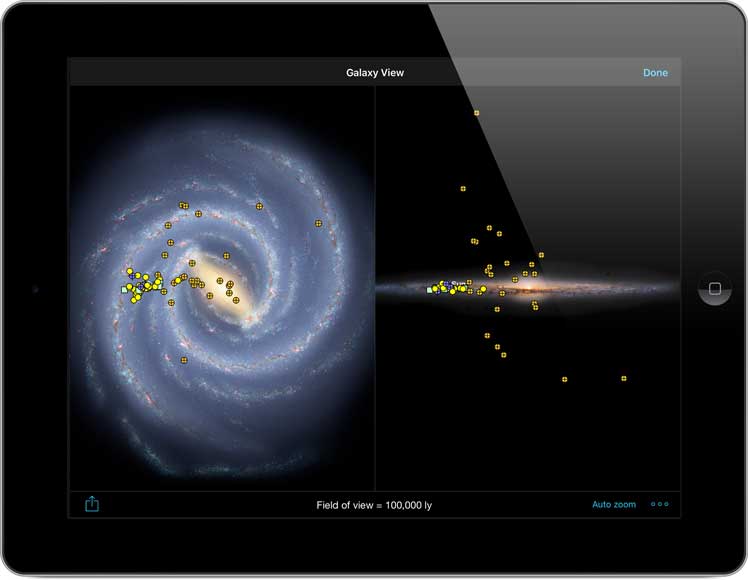 Feel free to let me know if you chose the Plus version and did you ever feel you wanted more.
Postscript
An hour after I'd written this and decided I would be buying the Pro version, a 50% reduction offer on the Plus version popped up so I've bought that for £4.99 instead of £29.99 for the Pro. So far I'm very pleased and will wait for a spot reduction on Pro before investing. Funny how things work out!
Using Nexus with SkySafari Plus/Pro

Skysafari 4 Plus Manual
Skysafari 4 Plus Apk
1. Please go to 'Setting' then 'Wi-Fi' on your iPhone/iPad/iPod touch. You will see 'AD_Nexus_XXXXX there (where XXXXX is the serial number of your Nexus found on the back of Nexus), select it.

Skysafari 4 Plus Size
Nexus will be connected in a few moments.


Run SkySafari Plus/Pro, go to 'Settings' -> 'Telescope' -> Setup'.
Under 'Communication Settings': set the 'IP address' to 10.0.0.1, 'Port Number' to 4060. Set 'Scope Type' to 'Basic Encoder System'. The 'Readout Rate' can be either set to '10 per second' for reduced lag or it can be set to default '4 per second'.

Set 'Mount Type' to 'Alt-Az. Push-To' for example. Under 'Encoder Steps Per revolution' set both 'RA/Azm' and 'Dec/Alt' to the number of steps per revolution of the corresponding encoders (10000 in this example). Please turn off 'Get Automatically'.

The setup is now finished.
Now you can bring up the scope panel and hit 'Connect'.

Now SkySafari Plus/Pro should show a telescope cursor on the screen. Moving the telescope will result in the cursor movements on the screen.

Please use SkySafari's two star alignment procedure under the real sky:
Select a star, aim the scope, press 'Align'.


A pop-up message box will ask you whether to use it as an alignment object or cancel, press 'Align'.

Select another star, aim the scope, press 'Align', a pop-up message box will ask you whether to use it as an alignment object or to restart the alignment procedure, press 'Align' now:

Done!
Now SkySafari Plus/Pro will be showing you exactly where the telescope is pointing.