Rename Multiple Files Online
A client asked me to help him rename multiple files of architect drawings and to generate a list of the file names in a Microsoft Word document. As this task is something that I'll need to do often, I thought I'd spend a bit time of researching for another way of doing this.
Rename Multiple Files from the Command Prompt If you need more power than that, you can use the rename or ren command in a Command Prompt window to one or more files. Rename multiple files or files in folders with many flexible criteria. And Regular expression supported. Just select a folder, choose rename options and watch your files being renamed.
With fifty-plus drawings to complete, it would take a while to finish this if I used my usual and the most common way of doing this. I'm sure you know how to rename and copy the page titles but in case you don't, here's how.
Wd my cloud ex2 ultra plex update. There is likely instructions in the WD knowledge base database for how to d/l Plex for YOUR particular My Cloud model. It will likely tell you to go to plex.tv download section, find the file to d/l for your EX2 Ultra, and install it manually.
How to rename a file, and insert its title into a document
Use this method if you have a small number of files to do this to:
Keyboard shortcut method
Right-click on the file and then rename
Rename your document
Highlight all the text
Press Ctrl + c on your keyboard
Go to the place you want to insert the title
Press Ctrl + v on your keyboard
Non-keyboard method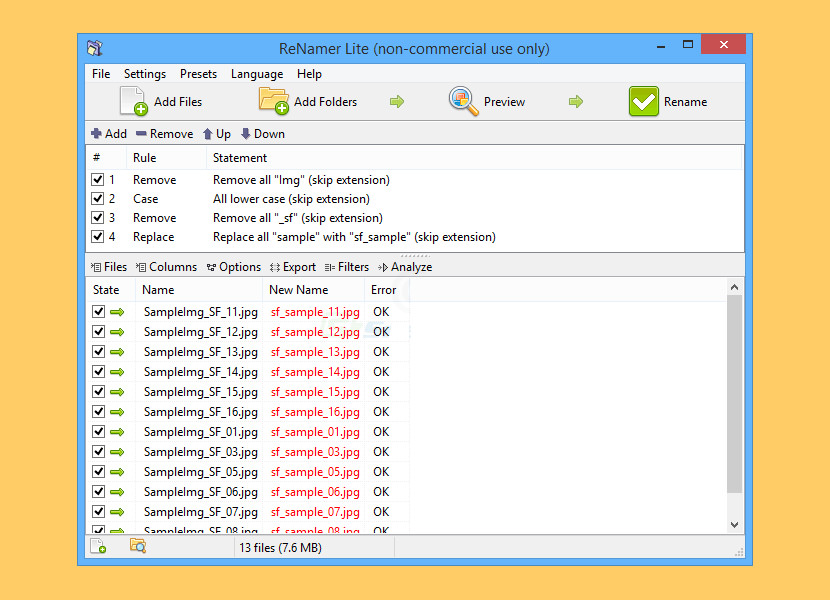 Right-click on the file and click rename
Rename your document and press enter
Right-click on the file and click copy
Go to the place you want to insert the title
Right-click and then click paste
Thankfully, my hunch paid off, and in the newer versions of Microsoft Windows, they have indeed made it easier to complete a job like this. I wasn't now facing hours of repetitive work. And the bonus was that I also saved my client money as I only bill by time used. This was a win-win for both of us.
I'm hoping this will help some of you, so here you go.
How to EASILY rename multiple filenames (with individual/different names) and copy them to any document
Rename Multiple Files On Windows 10
Stage 1: Easily rename multiple files different names
Right-click on the first file in the list and select rename
Rename your file
Now press the tab button on your keyboard – this will take you down to the next record.
Continue this process until you have completed renaming the files.
Top Tip
If you want to rename a selection of files with the same name, select all the files and then follow the above steps. This will rename all the files to your chosen name but will add a number in brackets to distinguish them.
E.g.
abc (1).doc
abc (2).doc
abc (3).doc
Stage 2: Copy multiple filenames into a document
How To Rename Files
Go to the folder containing the renamed files in the Navigation Pane. You can usually find this on the left-hand side of your screen where all your PC folders are listed.
Hold down the shift key and right-click on the folder.
Click on "Open PowerShell window here". This will open a new program which is similar to the old DOS interface.
You'll now have type in one of the following commands followed by "enter":

dir -n > dirlist.txt – this will generate a text file with just the file name
dir -n -r > dirlist.txt – the resulting text file will include filenames and subdirectories.

Close PowerShell and head back into your folder which should now have a new text file in it titled "dirlist.txt"
Open this to copy and paste your directory list into any document you want.
Navigation Pane not there?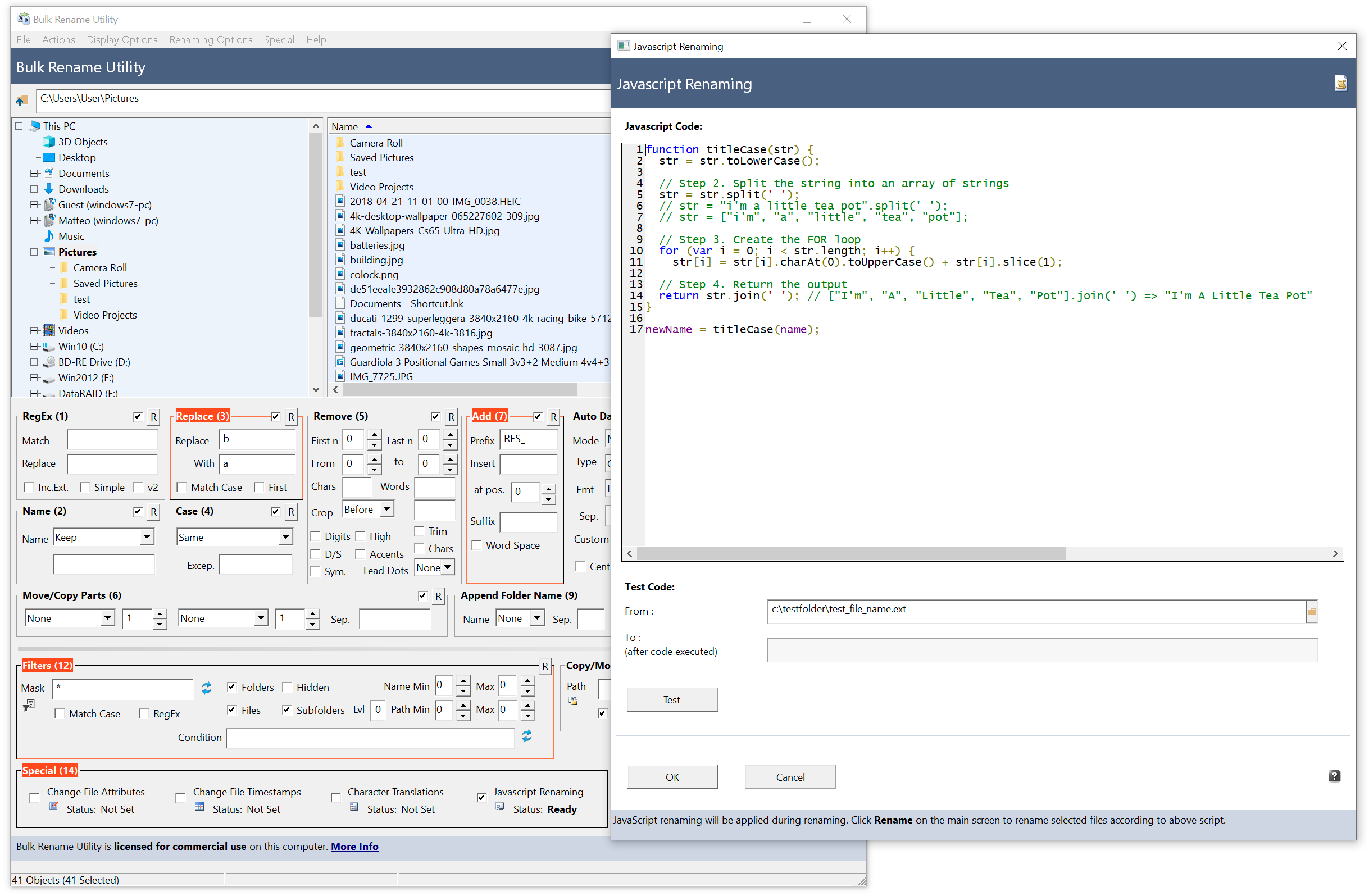 Rename Multiple Files In A Directory
I hope you found this helpful – I know I did and will definitely be using this often going forward.
Rename Multiple Files On Imac
Related