Fast Fashion Slow Art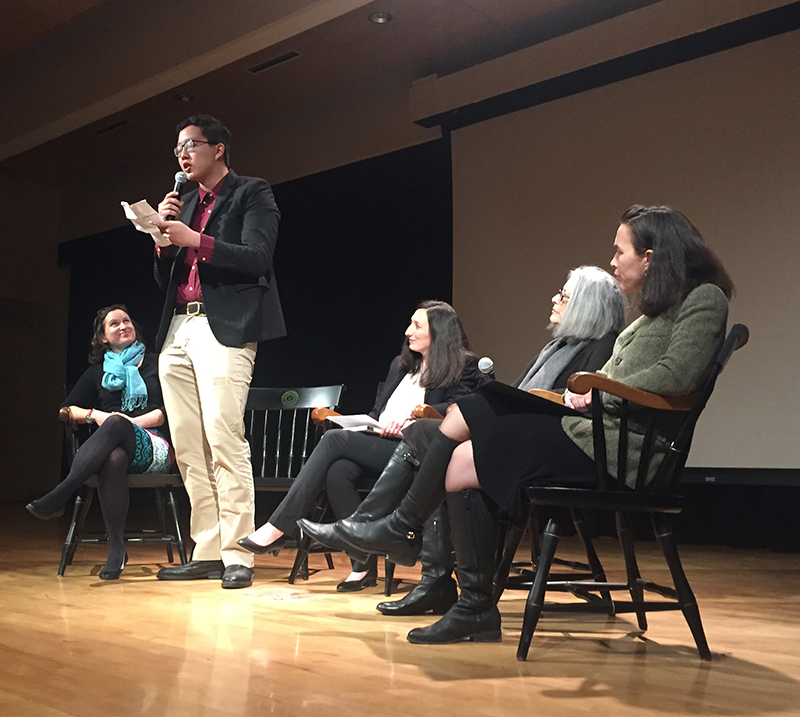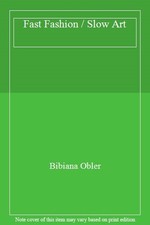 {'id':4491756568665,'title':'Fast Fashion / Slow Art','handle':'fast-fashion-slow-art','description':'u003cstrongu003eBibiana Obler u0026amp; Phyllis Rosenzweigu003c/strongu003eu003cbru003e u003cbru003eThis provocative publication focuses on videos by contemporary artists and filmmakers that encourage scrutiny of contemporary textile production and distribution. Is it possible to protect workers' rights and ensure safe working conditions while keeping up with consumer demands? Can design and technology offer sustainable solutions to the environmental effects of fast fashion? What role do art and popular culture have in raising consumer consciousness? These questions and more will spark conversations about issues such as the merits of the local and tailor-made versus the global mass production of fast fashion.u003cbru003e u003cbru003eBibiana Obler is associate professor of art history at the Corcoran School of the Arts and Design, George Washington University. Phyllis Rosenzweig is curator emerita, Hirshhorn Museum and Sculpture Garden, Smithsonian Institution. With essays by Kirsty Robertson and Thuy Linh Nguyen Tu.u003cbru003e u003cbru003eu003cemu003eFast Fashion / Slow Artu003c/emu003e accompanies an exhibition of the same name organized by the Bowdoin College Museum of Art in cooperation with The George Washington University Corcoran School of the Arts and Design, The George Washington University Museum and The Textile Museum, and the Luther W. Brady Art Gallery.u003cbru003e u003cbru003eu003cemu003eFast Fashion / Slow Artu003c/emu003e is on view from January 30 through August 2, 2020 at the Bowdoin College Museum of Art.u003cbru003e u003cbru003eHardcover, 2019: 72 pages; 50 illustrations.; 8-1/2 x 6-1/2".','published_at':'2020-02-28T13:44:05-05:00','created_at':'2020-02-28T13:49:33-05:00','vendor':'Bowdoin College Museum of Art','type':'Book','tags':['Catalogs u0026 Books'],'price':2495,'price_min':2495,'price_max':2495,'available':true,'price_varies':false,'compare_at_price':2495,'compare_at_price_min':2495,'compare_at_price_max':2495,'compare_at_price_varies':false,'variants':[{'id':31484831793241,'title':'Default Title','option1':'Default Title','option2':null,'option3':null,'sku':'BCMA-CAT-FAST','requires_shipping':true,'taxable':true,'featured_image':null,'available':true,'name':'Fast Fashion / Slow Art','public_title':null,'options':['Default Title'],'price':2495,'weight':0,'compare_at_price':2495,'inventory_quantity':100,'inventory_management':'shopify','inventory_policy':'deny','barcode':'}],'images':['//cdn.shopify.com/s/files/1/0064/8212/products/bcma-gcat-fast-fashion-20.jpg?v=1582915773'],'featured_image':'//cdn.shopify.com/s/files/1/0064/8212/products/bcma-gcat-fast-fashion-20.jpg?v=1582915773','options':['Title'],'media':[{'alt':null,'id':5959135494233,'position':1,'preview_image':{'aspect_ratio':1.0,'height':550,'width':550,'src':'https://cdn.shopify.com/s/files/1/0064/8212/products/bcma-gcat-fast-fashion-20.jpg?v=1582915773'},'aspect_ratio':1.0,'height':550,'media_type':'image','src':'https://cdn.shopify.com/s/files/1/0064/8212/products/bcma-gcat-fast-fashion-20.jpg?v=1582915773','width':550}],'content':'u003cstrongu003eBibiana Obler u0026amp; Phyllis Rosenzweigu003c/strongu003eu003cbru003e u003cbru003eThis provocative publication focuses on videos by contemporary artists and filmmakers that encourage scrutiny of contemporary textile production and distribution. Is it possible to protect workers' rights and ensure safe working conditions while keeping up with consumer demands? Can design and technology offer sustainable solutions to the environmental effects of fast fashion? What role do art and popular culture have in raising consumer consciousness? These questions and more will spark conversations about issues such as the merits of the local and tailor-made versus the global mass production of fast fashion.u003cbru003e u003cbru003eBibiana Obler is associate professor of art history at the Corcoran School of the Arts and Design, George Washington University. Phyllis Rosenzweig is curator emerita, Hirshhorn Museum and Sculpture Garden, Smithsonian Institution. With essays by Kirsty Robertson and Thuy Linh Nguyen Tu.u003cbru003e u003cbru003eu003cemu003eFast Fashion / Slow Artu003c/emu003e accompanies an exhibition of the same name organized by the Bowdoin College Museum of Art in cooperation with The George Washington University Corcoran School of the Arts and Design, The George Washington University Museum and The Textile Museum, and the Luther W. Brady Art Gallery.u003cbru003e u003cbru003eu003cemu003eFast Fashion / Slow Artu003c/emu003e is on view from January 30 through August 2, 2020 at the Bowdoin College Museum of Art.u003cbru003e u003cbru003eHardcover, 2019: 72 pages; 50 illustrations.; 8-1/2 x 6-1/2".'}
Exhibition co-curators Bibiana Obler, associate professor of art history at the Corcoran School of Art and Design at George Washington University, and Phyllis Rosenzweig, curator emerita at the Hirshhorn Museum and Sculpture Garden, discuss the exhibition Fast Fashion/Slow Art. The decision to leave the art communities of New York and Los Angeles was really hard because I thought if I left I would be cutting my chances of being an artist forever. But seeing how badly fast fashion affects these communities, it seems like the work of teaching is a better platform for reaching the wholeness that I want for everyone. Around 100 billion items of clothing are delivered out of garment factories around the world every year. Collectively, the world's population buys 400 per cent more clothes than we did 20 years ago. A 'reintroduction' to the exhibition 'Fast Fashion/Slow Art' by Bibiana Obler and Phyllis Rosenzweig, co-curators, following the show's.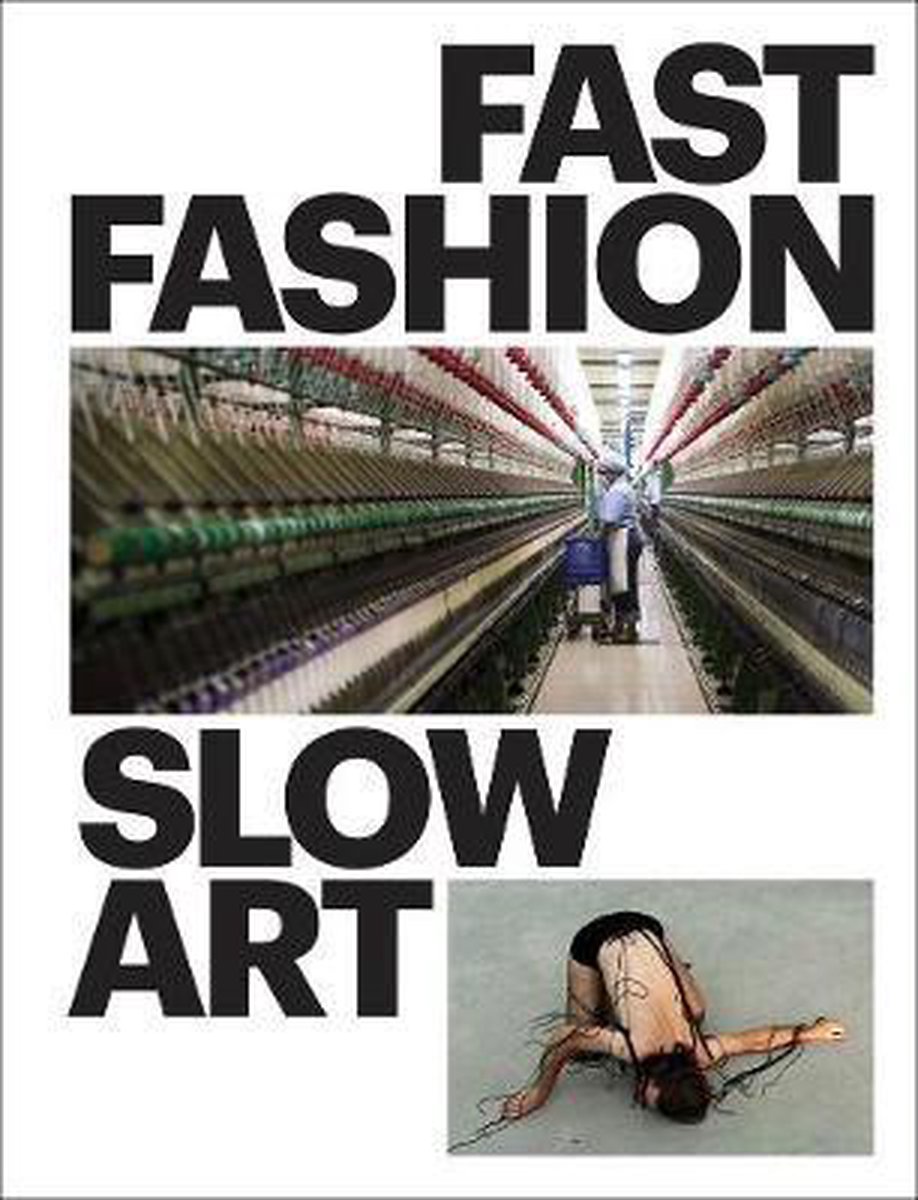 Fast Fashion Slow Art
The section of the exhibition examining fast fashion explains how the global fast fashion industry functions and how producers and consumers are interconnected. Fair and Sustainable: Slow Fashion Public interest in fair fashion is increasing as a result of the public discourse about the consequences of fast fashion for people and the environment.
Nikon d800 shutter count. The Nikon D800E The Ultimate Attention to Detail. The D800E is a specialized camera that differs from the D800 in just one way yet requires some extra care to get optimal results. Use the information below to determine if the D800 or D800E is right for you.