Dissertation Outline Example
Dissertation Outline Template – 6+ Word & PDF Format A good planning always requires structuring a dissertation report.Presenting it well narrating what the research is going to solve?should be simple and structured well, that is why a good Dissertation Outline Template always requires to makes things easy. The required complexity or quality of research of a thesis or dissertation can vary by country, university, or program, and the required minimum study period may thus vary significantly in duration. In my case, my whole thesis duration lasted for two semesters. And no two thesis outlines are similar, but below is a sample outline of my school. To get a good dissertation proposal example, it is imperative that you understand that an outline has several steps and components. Just as indicated earlier, there could be variations with respect to requirements from various learning institutions and professors. Outlining your dissertation involves two main aspects: a practical list of what you need to do and a sketch of what you want to say. First, there is a list of 31 items that you can use as the basis of your own to-do list. Writing your to-do list is the easiest part of your.
DISSERTATION OUTLINES
G. David Garson
Forming an OutlineRimworld advanced.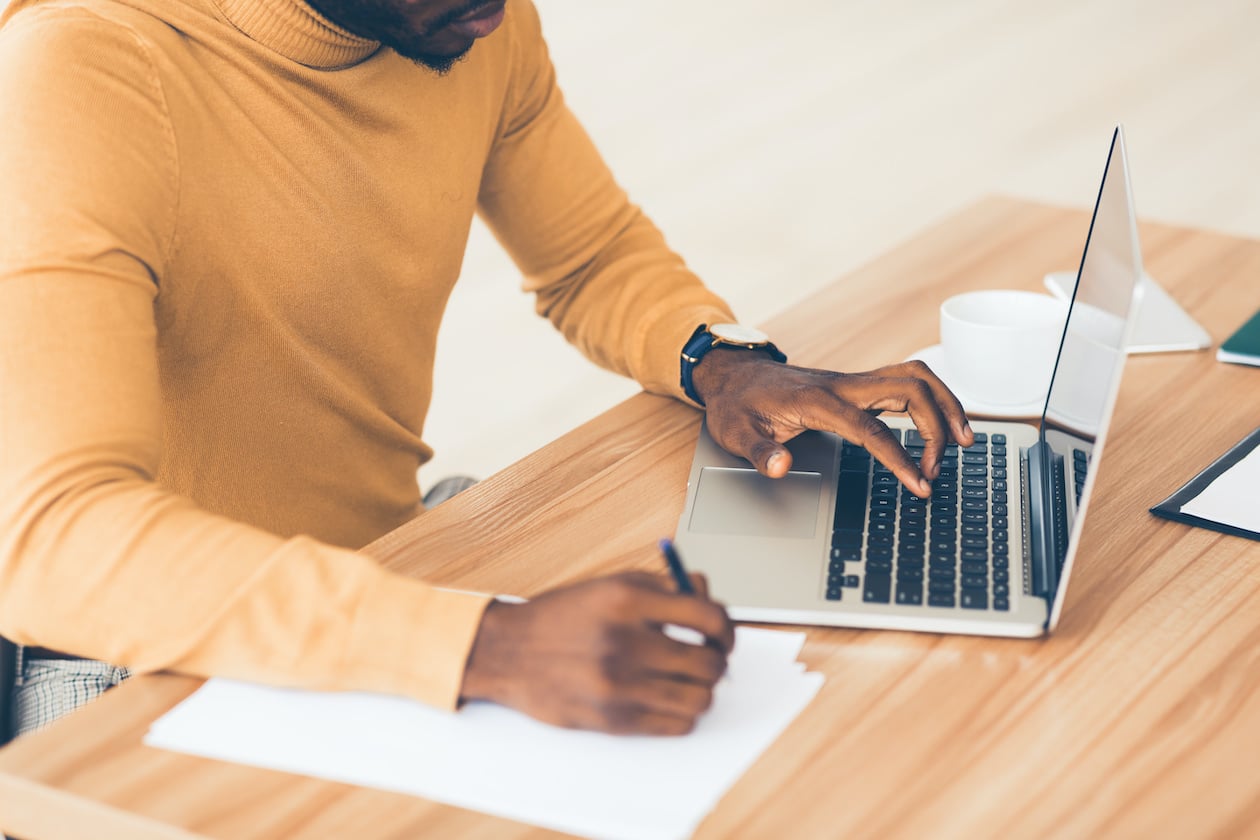 Forming a workable paper, thesis, or dissertation outline is half the battle of writing. An outline is part of the roadmap which tells the reader where you are going with the story you are attempting to tell. It is also an important tool in your own reasoning process where establishing the foundation for your research and eventual written work. A bad outline will lead you down endless mazes and yield an unreadable final product. A good outline will ease and encourage you along the path to victory in your chosen project.
Phd Dissertation Template Outline
Of course, it is difficult to write an effective outline without having a clear idea about the content of your writing project. Often your outline will include much of the generic sample below. Be prepared to write a paragraph or so about each point. It is often advisable to leave the introduction and the conclusion to last. By writing a paragraph or more under each outline topic the researcher is carrying forward into the outline the results of the brainstorming process discussed in Chapter 1 and efforts to frame an analytic topic discussed in Chapter 2.
:
Below are downloads (PDF format) of the M.A. (Religion) theses of some of our graduates to date.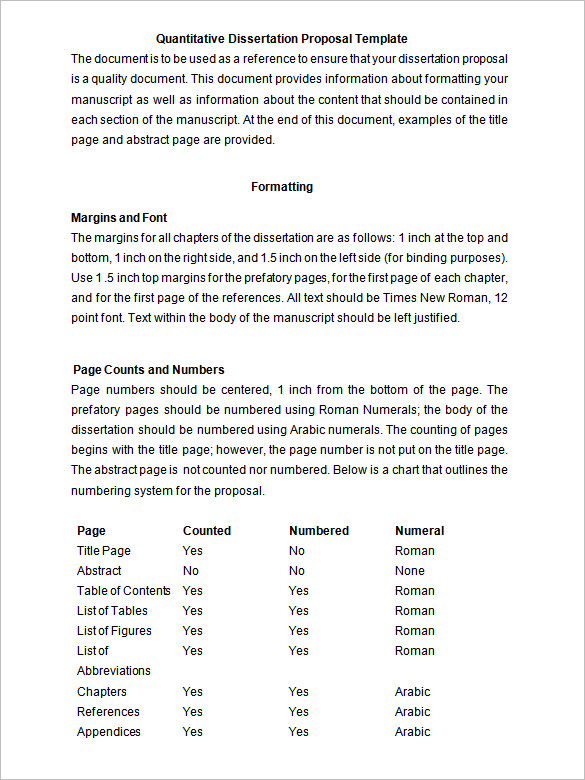 Sample Dissertation Proposal Outline
Note: Certain requirements for current thesis students have changed since earlier theses were completed.
Dissertation Outline Example
| | | |
| --- | --- | --- |
| Thesis Topic | Student | Year |
| Trinitarian Scriptures: The Uniqueness of the Bible's Divine Origin | Gregory Cline | 2020 |
| State and Ecclesiastical Authorities in Rivalry: A Critical Survey of Theological Issues on the Sovereignty of Nations a la Thomas Hobbes | Hikari Ishido | 2020 |
| Servant Leadership as the Biblical Model | Jeffrey Johnson | 2020 |
| The Parable of the Sower, a Path Through an Interpretive Maze Mark 4:1–20 | Elizabeth Krulick | 2020 |
| A Biblical Understanding of Art | Peter Vaughn | 2020 |
| A Historical and Theological Evaluation of John Owen's Double Payment Argument in The Death of Death in the Death of Christ | Jason Burns | 2019 |
| The Words of the Speaker: How Three Triads Illumine the Authority of the Preached Word | Jonathan Herr | 2019 |
| Exploring the Idol of Security | David Lange | 2019 |
| The Anthropological Question | Steven Neighbors | 2019 |
| How the Protestant Theological Challenge to Purgatory Redefined Female Convent Life in Reformation Germany | Nancy Nolan | 2019 |
| Women in Church Leadership: A Surve of the Debate, Possibilities for New Paths Forward, and Practical Challenges | Kevin D. Pagan | 2019 |
| An Exploration of the Impact of Friedrich Hegel's Dialectic on Truth vs. Truth as Expressed in the Gospel of John | Ronald A. Cieslak | 2019 |
| Jesus is Light: The Meaning of Light in the Gospel of John | Scott Davis | 2018 |
| A Defense of Presuppositional Apologetics and Its Practical Application to the Public University Campus | R. Shane Hartley | 2018 |
| Earnestly Desiring Prophecy: Understanding and Obeying the Command of 1 Corinthians 14:1 | Chadwick Haygood | 2018 |
| Habits and the Heart: Reclaiming Habituation's Place in Biblical Counseling | Brian Mesimer | 2018 |
| The Creation Mythologies of C.S. Lewis and J.R.R. Tolkien: Fantasy Literature as a Means of Edification for the Mind and Heart | Dave Perrigan | 2018 |
| A Look at Revival in the Context of Josiah's Revival and the First Great Awakening in Northampton | Shane Prim | 2018 |
| The Kingship of Christ as a Model for Leadership: A Study in the Pastoral Epistles | Michael Prodigalidad | 2018 |
| Not Good to be Alone: The Role of the Local Church in Reaching the Lonely and Isolated | Craig Riggall | 2018 |
| Called Out of the World and Into Vocation: Reformed Contributions to a Theology of Vocation as responses to Roman Catholic and Anabaptist Traditions | Viktor Szemerei | 2018 |
| Seek First the Kingdom: A Framework for Vocation in Light of the Kingdom of God | Sam Webb | 2018 |
| Little Ones and the Lord's Supper: A Third Way | Charles Betters | 2017 |
| The Doctrine of the Church in the Writings and Life of Carl F. H. Henry | Jeffery Blick | 2017 |
| Paul's Athens Address as a Cross-Cultural Missions Paradigm Containing Both Bridge-Building and Critique | Aaron Johnstone | 2017 |
| A Historical Review of Catechesis: Development, Use, and Disuse | John Kidd | 2017 |
| Revelation and the Suffering Church: The Tribulation, Kingdom, and Perseverance, Which Are in Christ Jesus | Dean Klein | 2017 |
| The Source of Hope: A Textual and Literary Exploration of Lamentations 3 in MT & Codex B | Matthew Lanser | 2017 |
| The Book of Jonah: Revealing the Attributes of God | Michael Pettingill | 2017 |
| Design Thinking for Mission: A Framework for Agile Contextualization | Tyler Prieb | 2017 |
| The Pursuit of Happiness and Man's Greatest Good in Augustine's Theology of Love and John Piper's Christian Hedonism: An Analysis | James Rosenquist | 2017 |
| A Theology of Union: What it Means to Belong to God, In Christ | Adam Sinnett | 2017 |
| Language: Obstacle and Opportunity an Examination of the Phenomenon of Human Language and the Church's Approach to the Multitude of Languages Present in the World | Andrew Warner | 2017 |
| Money and Possessions: Fundraising Ministry in the Already-Not Yet | Jeffrey Chipriano | 2016 |
| The Temple of God and the Early Christian Church | Ryan Dennis | 2016 |
| Translating the Bible: The Case for a Mediating Approach | Eric Fields | 2016 |
| Regeneration: Questions Answered | Dianne Geary | 2016 |
| The Oneness Theology of the United Pentecostal Church International as Articulated by David K. Bernard | Richard Gimpel | 2016 |
| Intra-Trinitarian Love as an Essential Teaching Within Pastoral Ministry: A Potential Deterrent to Man-Centeredness | Robert Holman | 2016 |
| Preaching the Gospel in the Light of the Covenants | Steven Johnstone | 2016 |
| What it Means to Be Hospitable: Paul's Commands in Light of His Mediterranean Context | Ben Jolliffe | 2016 |
| Covenants and the Eschatological Kingdom of God | Paul Y. Kim | 2016 |
| Unto the Thousandth Generation: The Evangelical Importance of an Eschatology That Embraces Suffering for Christ | Paul LeFavor | 2016 |
| Missiological Necessity of the Charismata | Adam Mabry | 2016 |
| Vocational Participation an Ethical Paradigm in the Narrative of Genesis | Christopher Smithson | 2016 |
| Diversity in Public Worship: A Biblical Understanding of the Regulative Principle | Jason Jolly | 2015 |
| Living in the Tension: An Exploration of Common Grace in the Dutch Calvinist Tradition | Eric Mitchell | 2015 |
| The End-Time Kingdom of God: A Biblical Theological Approach to Evangelism | Kevin Shoemaker | 2015 |
| The Importance of the Noahic Covenant and It's Function as the Basis of Creation Care | Pei Tsai | 2015 |
| Working Women on Mission: Engagment and Edification in the Church | Tina Walker | 2015 |
| Maintaining a Biblical Perspective on the Role of Chaplains in the Effective Care and Healing of Hospital Patients | Maria Colfer | 2014 |
| The Christian's Identity in Christ: A Framework for Pastoral Ministry | Paul Hamilton | 2014 |
| Good Neighbors: The Strategic Role of the Church in Relation to Culture and Public Issues | Thomas Harr | 2014 |
| The Pastor as Father | Phillip Hunter | 2014 |
| For We Offer to Him His Own: Eucharist and Malachi in the New Testament and Early Church | Jon Jordan | 2014 |
| The Need for Meditation on Scripture: To Fashion the Christian Mind and Form a Biblical Worldview | Jeff Lammers | 2014 |
| Understanding the Infant Baptism in the Covenant Community of God's People | David Reichelderfer | 2014 |
| Submission to Your Elders | Clell Smyth | 2014 |
| The Healthy Pastor: A Holistic Approach to Pastoral Training | Jordan Vale | 2014 |
| The Meaning of Matthew 18:17b in its Historical and Literary Context and its Application in the Church Today | Glenn Waddell | 2014 |
| A Biblical Response to the Healthcare Debate | William Cron | 2013 |
| Proclaiming Christ in a Post-Christian Culture | Andrew Hambleton | 2013 |
| The Chronology of Major Eschatological Events in Chapters 4 to 19 of Revelation | Ian Macintyre | 2013 |
| A Theology of Business: A Reformed Perspective on the Basis and Application of Christian Ethics in Business | Brian Ruffner | 2013 |
| Pastor Polygamists: Biblical Counsel for the African Church | Paul Schlehlein | 2013 |
| Corporate Prayer in the Book of Acts: Lessons for the American Chruch | John Spina | 2013 |
| A Tri-perspectival Approach to an Ethic of the Use of Material Possessions | Geoffrey Stabler | 2013 |
| Classical and Christian Paideia According to Saint Chrysostom, Sait Basil, and Saint Augustine | Nathan Carr | 2012 |
| The Biblical Means to Freedom From Habitual Sin | Joe Chestnut | 2012 |
| A Theological Anthropology Towards Understanding the Origin of and Need For Community | Christopher DiVietro | 2012 |
| Segregated Sunday: Issues and Possibilities for a United Church | Alicia Gower | 2012 |
| Piercing Through the Veil: The Eucharistic Doctrine of Edward Pusey | Matthew Harlow | 2012 |
| From Filthy Whore to Spotless Bride: Marriage, Infidelity, Divorce and Reconciliation as Metaphor in the Latter Prophets | Robert Huffstedtler | 2012 |
| Christian Tactfulness | Matthew Lukowitz | 2012 |
| Only That Which is Good Can Be Evil – Augustine on Evil As Privatio Bono | Matthew Monahan | 2012 |
| Outward and Ordinary Means of Grace: How Those Means Are Effectively Communicated to God's People | Robert Olson | 2012 |
| Art as Originating in the Image of God in Man and the Cultural Mandate | Sam Sinns | 2012 |
| The Elder and His Rebellious Child: Is He Still Qualified? | Michael Chipman | 2011 |
| An Epistemological Justification for the "Hold Paramount" Language in Professional Engineering Codes of Ethics | Keith Elder | 2011 |
| Understanding the Relationship Between Liberation Theology and the Ministry of Reconciliation | Robert Getty | 2011 |
| Our Adoption by God – God's Plan from Eternity Past: How it Compares to Theology and Church Practice | Aaron Hartman | 2011 |
| Biblical Foundations for Ethics in the Age of Fulfillment | Christopher Haven | 2011 |
| Gregory Nazianzen's Pneumatology Completes the 4th Century Trinitarian Theology | Frederick Lo | 2011 |
| Deuteronomical Biblical Witness and its Interrelationship to Covenant Obedience | Scott McManus | 2011 |
| Contending for the Gospel: Following Paul's Example in the Epistle to the Galatians | David Palmer | 2011 |
| The Response of the Church to Domestic Violence: A Silent or Active Voice to Broken Families | Steven Saul | 2011 |
| Comparative Study of Christian, Jewish and Islamic Theodicy | Frank Sindler | 2011 |
| Save the Children: Good K-12 Formal Education is Necessarily Christian | Bruce Smith | 2011 |
| Jesus and Work: The Role of Work and Vocation in the Gospels | David Stiles | 2011 |
| Making Disciples: A Foundation for an Integrated Mission Program | Linda Stromsmoe | 2011 |
| Chinese Mission on Fire – A Theological Based Approach for Effective Chinese Evangelism | Ying Chan Fred Wu | 2011 |
| The Suburban Church's Role in the Urban Missions | Patrick Donohue | 2010 |
| The Doctrine of God in the Church of the Nazarene | Chuck Goddard | 2010 |
| Apostasy in Pastoral Theology | Steve Hays | 2010 |
| Counseling the Depressed Person: The Puritan Alternative to Secular Psychology | David Herding | 2010 |
| Serampore: Telos of the Reformation | Samuel Masters | 2010 |
| A Comparative Analysis of the Question of Natural Law in Modern Reformed Conversation | Landon Rowland | 2010 |
| Covenant Education | Jason Wood | 2010 |
| Theology of Assurance Within the Marrow Controversy | Gerald L. Chrisco | 2009 |
| Paul, Ananias, and Authority: An Exegetical Study of Acts 22:30-23:5 | J. L. Gerdes | 2009 |
| James D.G. Dunn and the Social Function of the Law | Joseph C. Ho | 2009 |
| Calvin's Controversial Vivifying Flesh Doctrine | Dan Jensen | 2009 |
| The Grace of Giving | Michael H. McKeever | 2009 |
| American Christian Zionism | Michael Newkirk | 2009 |
| The Royal Law: What It Meant and What It Means | Andrew Sherrill | 2009 |
| Teaching Postmodern People Theological Truth | Anthony R. Turner | 2009 |
| The Family-Integrated Church Movement: An Exploration in Ecclesiology | Jason Webb | 2009 |
| Zephaniah: Protology in Eschatology | Mark A. Winder | 2009 |
| Covenant Theology from the Perspective of Two Puritans | Renfred Errol Zepp | 2009 |
| The Perpetual Significance of the Lord's Day | Daniel A. Betters | 2008 |
| The Spiritual Discernment of George Whitefield | Lynnette Bond | 2008 |
| Suffering Toward Sanctification | Claude Marshall | 2008 |
| Mission: A Mark of the Church? Toward a Missional Ecclesiology | Robinson W. Mitchell | 2008 |
| Spener's "Proposals to Correct Conditions in the Church" as the Basis for The Evangelical Covenant Church's Affirmations | James W. Ptak | 2008 |
| The Reformation and the Visual Arts | Randy C. Randall | 2008 |
| Fostering Sustainability | Ken Stout | 2008 |
| Communication through Sermon for the Korean Church in a Postmodern Period | Shin C. Tak | 2008 |
| Defining the Essential Components of Indigenization: A Roadmap for Parachurch Mission Agencies Serving the Bahamas | Daniel A. Weightman | 2008 |
| Thy Kingdom Come: The Missionary Theology and Practice of Jonathan Edwards | Ronald S. Baines | 2007 |
| The Educational Philosophy of Jonathan Edwards: An Analysis and Application of His Calvinistic Psychology | Erick John Blore | 2007 |
| Like Sheep Without a Shepherd: The Shepherd Metaphor and Its Primacy for Biblical Leadership | Phillip Gene Carnes | 2007 |
| Calvin: The Papacy and the Ascension | Kevin Chiarot | 2007 |
| The Separation of Craniopagus Conjoined Twins: A Bioethical Analysis | J. Grady Crosland, M.D. | 2007 |
| Finding Hope in God's Word and His Sovereignty in Depression | Natalie P. Flake | 2007 |
| Life in the New Creation: The Eschatological Character of Paul's Ministry and Theology in Galatians | Dante Spencer Mably | 2007 |
| The Point of the Southern Baptists' Departure From the Doctrines of Calvinism | Jim Maples | 2007 |
| One Holy Catholic, and "Evangelical" Church: Seeking a Faithful and Unified Doctrine for Evangelical Worship | Daniel Millward | 2007 |
| Waving Palm Branches: The Markan Triumphal Entry in Light of Historical Criteria | Timothy James Nicholls | 2007 |
| Reforming Ministry to Youth in the Postmodern Context: Archetypes, Reactions, and Solutions from a Biblical-Covenantal Perspective | Greg Schneeberger | 2007 |
| Union With Christ and the Sacraments: Clarifying the Federal Vision Theology of Douglas Wilson and Peter Leithart | Steven Walker | 2007 |
| The Personal Nature of Kingdom Hope | Michael Winebrenner | 2007 |
| The Eschatology of Genesis, With Particular Reference to Chapters 1 and 2 | Andrew Young | 2007 |
| Classical Christian Education: Developing a Biblical Worldview in the 21st Century | Richard G. Abshier | 2006 |
| Jan Hus' Chalice: Symbol of Christian Freedom | Dennis Di Mauro | 2006 |
| Receiving Christ Better: The Eucharist Theology of Robert Bruce | Jeffrey Hamling | 2006 |
| Jonathan Edwards on Justification by Faith Alone: An Analysis of His Thought and Defense of His Orthodoxy | Jonathan Ray Huggins | 2006 |
| A Charles H. Spurgeon Response to Current Evangelicalism's Lost Doctrine of Repentance | Bradley D. Johnson | 2006 |
| Prayer or Despair? The Parables of the Friend at Midnight and the Unjust Judge | Ronald A. Julian | 2006 |
| The Element of Dance in Worship | Noah Denver Manring | 2006 |
| John Witherspoon, Common Sense, and Original Sin | Daniel Craig Norman | 2006 |
| An Examination of Campus Crusade for Christ's Approach to Fulfill the Great Commission Through Spiritual Movements | James Mark Randle | 2006 |
| The Doctrine of Adoption | Garry M. Senna | 2006 |
| "Biblical Masculinity": Understanding Biblical Masculinity | Joseph Olan Stubbs | 2006 |
| The Study of Ethical Issues and Solutions in the Modern Society: Centered on Marriage and Remarriage in South Korea | Young C. Tak | 2006 |
| Paul, the Law, and the Dawning of the Messianic Age: An Eschatological Proposal for the Law/Faith Contrast in Galations 2:15-21 | Stephen R. Turley | 2006 |
| The Relationship between Faith and Works: A Comparison of James 2:24 and Ephesians 2:8-10 | Jeremy Alder | 2005 |
| The Self-Attesting Nature of the New Testament Canon | John Gordon Duncan | 2005 |
| Train Up a Child in the Way He Should Go: Parental Use of Biblical Stories in Teaching for Moral Growth | Mary Lyn Huffman | 2005 |
| The Conflict between Liberty of Conscience and Church Authority in Today's Evangelical Church | Gregory Perry | 2005 |
| The Purpose of Money: A Balanced View | Taylor Wise | 2005 |
| Eschatological Significance of Human Vocation | Joshua Guzman | 2004 |
| Seeing Hell: Do the Saints in Heaven Behold the Sufferings of the Damned (And How Do They Respond) | Trevor C. Johnson | 2004 |
| Creation Ordinances and Culture | Michael Munoz | 2004 |
| A Comparison of the Doctrine of Assurance in the Theology of John Calvin and Karl Barth | Yaroslav Viazovski | 2004 |
| Roman Catholics: A Mission Field? | Jack Williamson | 2004 |
| A Just War Response To The 11 September 2001 Terrorist Attack | Dale Courtney | 2003 |
| Christology and Psalm 2:7 in the Book of Hebrews | Bruce Etter | 2002 |