Canon Shutter Count Online Free
This is one of those things that annoys me greatly! Every time i come to sell or buy a used camera I want to know the shutter count. Its a bit like the mileage on a used car, its not a primary factor in my buying decision but it helps me understand how the camera has been used and if it matches up to the buyers description!
💸 Selling a camera online. Use ShutterCheck to determine the value of your Canon EOS camera, so you can offer it for a realistic price. Your potential buyers will ask you for your shutter count anyway. Give them this valuable information ahead of time to make a quick and hassle-free deal! ShutterCheck supports shutter count retrieval from 93 Canon EOS cameras, including the recent ones like 1D X Mark II, 5D Mark IV and 5DS. Older models are also supported.
Identifying the connection type. ShutterCount supports three different methods to retrieve the shutter counter: direct USB and Wi-Fi / Ethernet connection (required for most Canon EOS cameras), as well as File Mode to support Nikon and Pentax cameras (and a few older Canon EOS-1 series models). To identify which connection type your camera supports please consult the Tech Specs page. One free for reading shutter count, total shutter count, mirror count, total mirror count, language restriction, C-log and error logs. For $20/day or $65/month it is possible to upgrade and to edit for example shutter count, language restriction, GPS/WiFi or C-log. AV give false positive. Use virtual machine if you are unsure.
The digital picture did a great review of the 5D Mark III and also expected shutter usage for a number of cameras.
The problem is that Canon never provided a way to find current shutter count natively (come on Canon!), so this opened the door to developers to use the Canon SDK to write their own way to do it. Unfortunately what we have now are a multitude of blogs, articles and online sites that offer to provide this service. Some were free and now are not, some have been taken down, some point to apps that no longer work! All things considered its a bit of a pain to perform this simple task!
I am currently going through this process yet again and needed to determine the shutter count on my Canon 5D Mark III. After some searching and frustation i came across an app called EOSInfo.exe that did the job perfectly, however, i couldn't find the owner and the homepage http://magic.shabgard.org no longer exists.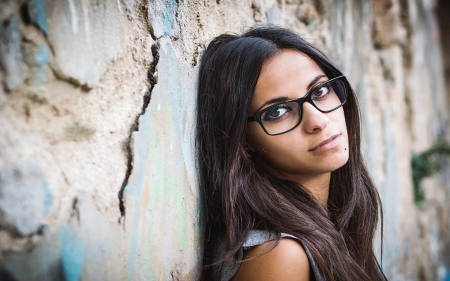 So, i have decided to host it here with a few basic instructions. I provide no warranty or gurantee that it will work, just that it worked for me and I quite liked it!
So, i have uploaded to my OneDrive here: EOSInfo
Instructions for use (From the Readme!)
Turn Off Camera
Connect Camera to USB Port
Turn ON Camera
Close EOS Utility if Open
Wait for Result
Turn Off Camera and Reading Result
.and this is the screenshot from my 5D3 – dead simple!
What is Shutter Count?
Eos Shutter Count Free
Shutter actuation or shutter count are number that represent how many time your camera shutter has actuated, every time your shutter open and close when taking a picture, count a one actuation. Since camera shutter are mechanical part, it will fail to operate someday when it reach it's maximum actuation, it will worn out just like your shoes, or car's tire.
It is very important to know your shutter actuation number to prevent the sudden fail while you are working with your camera, especially if you are a pro Photographer. Or you are planning to buy a second hand camera. You can match and check the serial Number For the corresponding file so you dont get cheated. Here is a link where a professional photographer get it's shutter broken during an assignment.
**********************************************
Check Your Nikon, SONY or PENTAX Camera's Shutter Count
**********************************************
**********************************************
Check your CANON shuttercount
This program connect to your canon camera, and check it's shutter count. Please make sure you have a good cable connection and battery fully charged.
This program works in windows PC. Tested on most canon camera arround.
**********DOWNLOAD**********
**********DOWNLOAD**********
Maximum Shutter Actuations Life Prediction:
Nikon D4/ D4s:
Kevlar / carbon fibre composite shutter with 400,000 exposure durability
Nikon D3, D3x, D3s:
Kevlar / carbon fibre composite shutter with 300,000 exposure durability
Canon Shutter Count
Nikon D800/D800E, Nikon D810:
Kevlar / carbon fibre composite shutter with 200,000 exposure durability
Nikon D700, Nikon D600, Nikon D610, Nikon D750:
Kevlar / carbon fibre composite shutter with 150,000 exposure durability *
Nikon D7000, D300s, D300:
Factory tested Shutter life 150,000 actuations
Nikon D5100, D5000, D3100, D3000, D90:
Factory tested Shutter life 100,000 actuations
Nikon Older Models:
Don't have enough Information, Like D80 is to be said up to 50000 actuations. But Most newest model min have 100k actuations tested on the factory.
If your camera shutter has worn out, you can repair it at your camera service center, it will cost you 100 – 250 $. They will disassemble your camera and replace the shutter with the new one, and reset the shutter count to zero again, and start counting. In other word shutter count is representation of your camera shutter life expectations, not your camera life. After you change your camera shutter you can shoot normal again. Just like your car tire has worn out and you can change a new tire and your car start working again.
Canon Shutter Count online, free Tv
Each model, camera actuations is vary, some will have 100k expectancy shutter count, on some pro model such Nikon D3s, it is equip with a Kevlar / carbon fibre composite shutter with 300,000 exposure durability.
Nikon D3s has been tested up to 300.000 shutter actuations
To simply check your nikon shutter actuations please go thispage and upload a file directly from the camera.